Tooth & Gums Tonic® earns the Editor's Choice Award and Clinical Problem Solvers Award
Truly Natural Ingredients with Clinically Proven Efficacy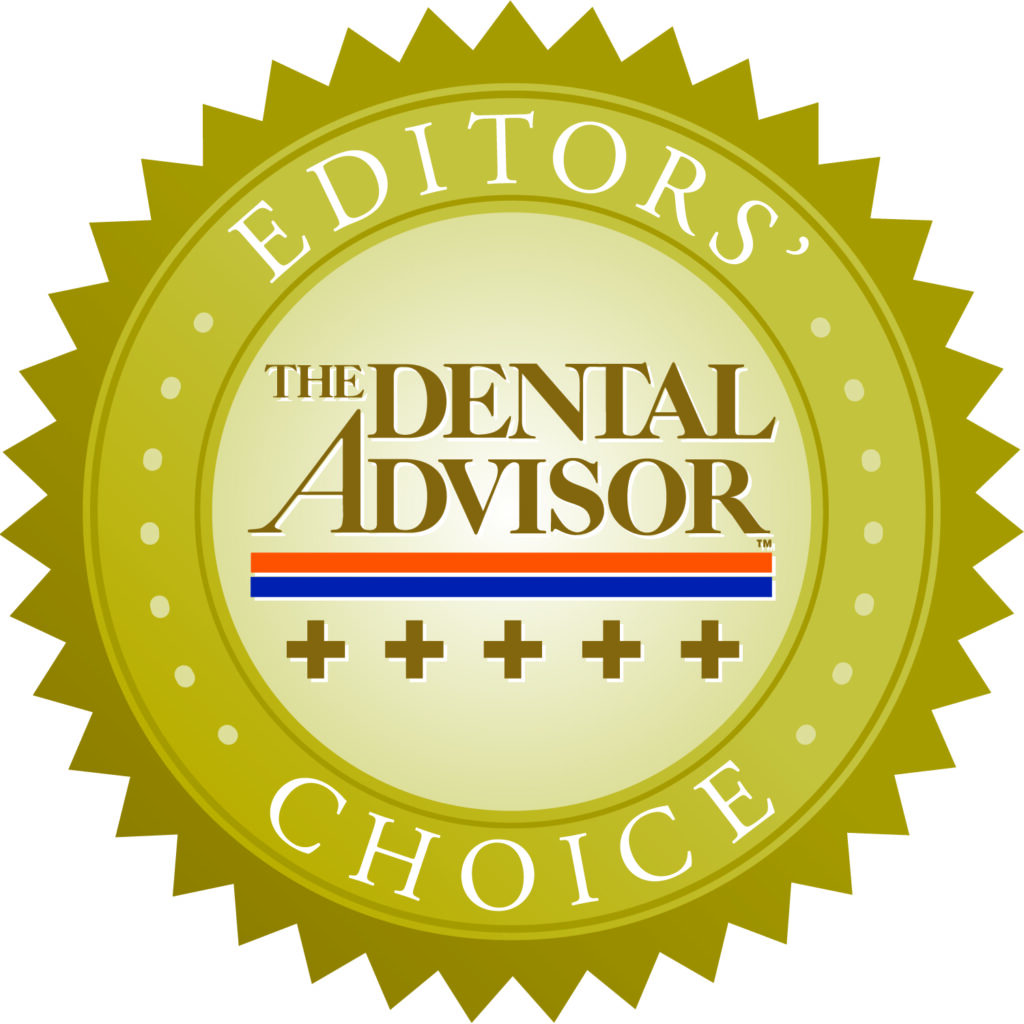 Editor's Choice
Award

Clinical Problem Solver
Award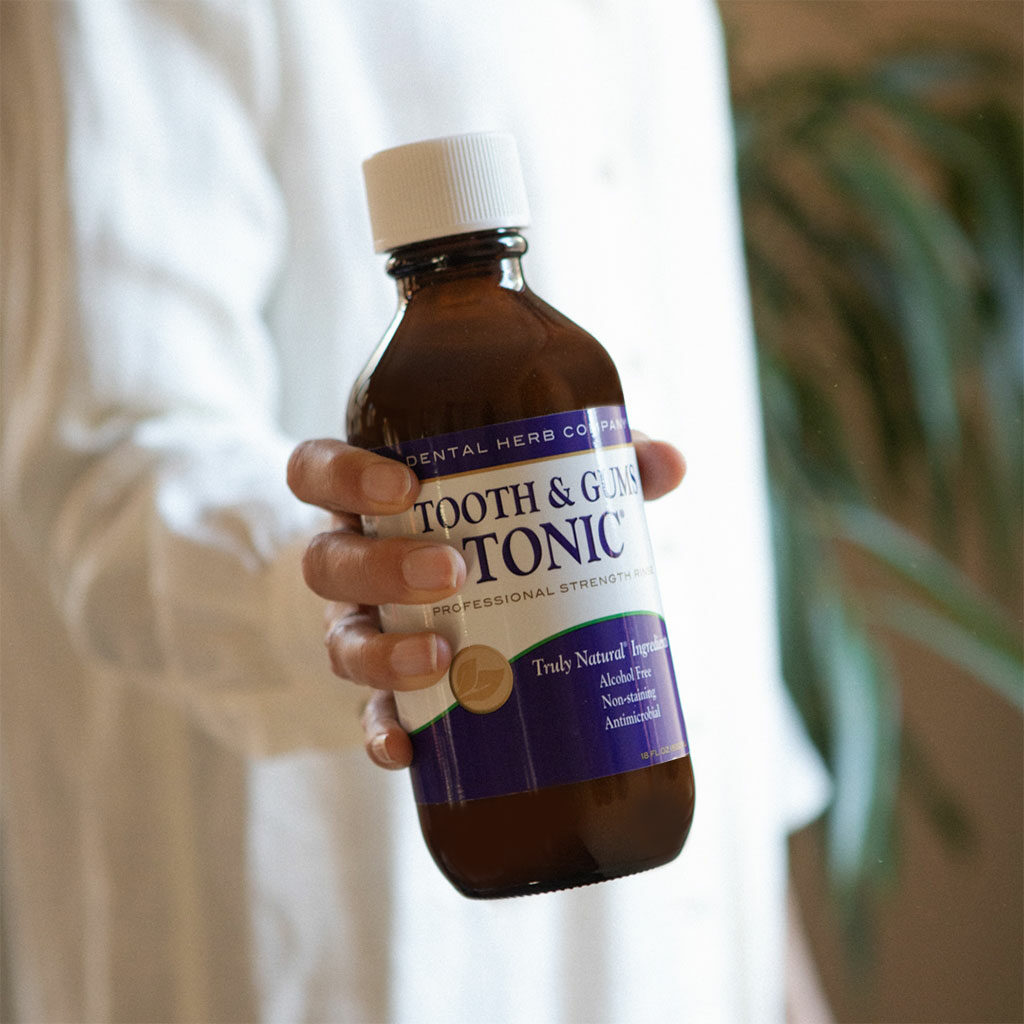 A good alternative to chlorhexidine.
Reduces inflammation during pregnancy and it is safe to use.
Reduced halitosis in patients with dry mouth.
—Clinical evaluator comments, Dental Advisor
Tooth & Gums Tonic vs. Chlorhexidine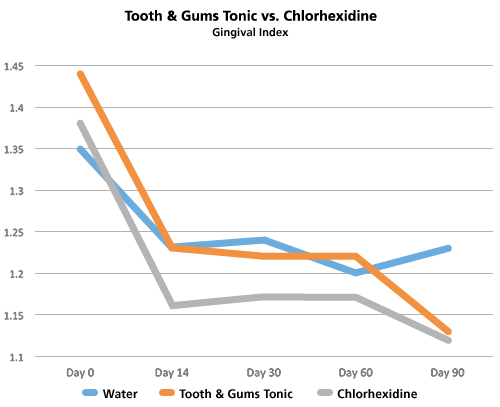 In a 12-week trial, the University of Rochester, Eastman Institute for Oral Health, compared the effects of Tooth & Gums Tonic and 0.12% chlorhexidine on gingival index (GI), plaque index (PI), pocket probing depth (PD) and reducing the levels of whole mouth and tongue malodor over a three month period.
The results of this study indicate that Tooth & Gums Tonic is as effective as chlorhexidine in reducing dental plaque, gingival inflammation and oral malodor. (Malmström, 2007)
Professional Strength Antimicrobial Therapy
University of Rochester, Eastman Dental Center Studies:
Recent Articles:
Clinician's Report (previously CRA):
Dentistry Today studies:
---
Research on the Impact of Essential Oils on Oral Health
Three herbal products including Tooth & Gums Tonic were found to be effective alternatives to chlorhexidine in the management of periodontal diseases.
Antiplaque efficacy of Tooth & Gums Tonic, Hiora-GA gel, and Spirogyl Gum Paint in comparison with chlorhexidine M gel: A double-blind randomized control trial. Jagadeeswara Rao Sukhabogi, et al. Contemproary Clinical Dentistry, 2017, volume 8 Issue 1 Page: 42-47.
Efficacy of cinnamon, red thyme and other essential oils in the treatment of biofilms.
Selected Antimicrobial Essential Oils Eradicate Pseudomonas spp. and Staphylococcus aureus Biofilms- Nicole L. Kavanaugh and Katharina Ribbeck, Appl Environ Microbiol. 2012 Jun; 78(11): 4057–4061.
When used as an adjunct to unsupervised oral hygiene, EO provides an additional benefit with regard to plaque and gingivitis reduction.
The Long-Term Effect of a Mouthrinse Containing Essential Oils on Dental Plaque and Gingivitis: A Systematic Review – Judith E. Stoeken, et al, Journal of Periodontology, July 2007, Vol. 78, No. 7, Pages 1218-1228.
Cinnamon Oil is a natural anticandidal agent that can be effectively utilized for the control of the yeasts tested.
Anticandidal efficacy of cinnamon oil against planktonic and biofilm cultures of Candida parapsilosis and Candida orthopsilosis. Pires RH, et al. Mycopathologia 2011 Dec; 172(6):453-64.
Analysis of the efficacy of essential oil and other rinses on periodontal health.
Oral Rinses for a Proactive Intervention Approach to Periodontal Health. Fay Goldstep, DDS – Compendium, Sept. 2014.
The results of the present study suggest that the adjunctive use of Essential Oils to a combination of subgingival ultrasonic instrumentation (SUI) and mouth rinsing is effective in reducing subgingival bacterial counts in both shallow and deep pockets.
Microbiological Effect of Essential Oils in Combination with Subgingival Ultrasonic Instrumentation and Mouth Rinsing in Chronic Periodontitis Patients – Toshiya Morozumi, et al. International Journal of Dentistry Volume 2013, Article ID 146479.
In long-term use, the standardized formulation of essential oil mouthwash appeared to be a reliable alternative to chlorhexidine mouthwash with respect to parameters of gingival inflammation.
Essential Oils Compared to Chlorhexidine With Respect to Plaque and Parameters of Gingival Inflammation: A Systematic Review- M.P.C. Van Leeuwen, et al. Journal of Periodontology, February 2011, Vol. 82, No. 2, Pages 174-194.
The mouthrinses tested showed different levels of biofilm penetration. The essential oil rinse was superior to other rinses by all three of the in vitro measurements performed.
Penetration kinetics of four mouthrinses into Streptococcus mutans biofilms analyzed by direct time-lapse visualization, Wakamatsu, R., Takenaka, S., Ohsumi, T. et al. Clin Oral Invest (2014) 18: 625.
Although less potent than the chlorhexidine gluconate rinse, the herbal rinse was more effective than the essential oil rinse in inhibiting the growth of oral bacteria in vitro.
Antimicrobial Effectiveness of an Herbal Mouthrinse Compared With an Essential Oil and a Chlorhexidine Mouthrinse, Anne D. Haffajee, BDS, et al. JADA,May 2008 Volume 139, Issue 5, Pages 606–611