The majority of dental researchers agree that gum disease is caused by a bacterial infection, and the body's natural inflammatory response is responsible for causing damage to the soft tissue and bone in the mouth. Inflammation is a critical part of the body's self-defense system, as it sends out cells and chemicals that start the process of repairing and healing the underlying infection, injury or disease. However, when there is chronic inflammation, such as in the case of gum disease, it begins to work against the body.
Over the past century, dental care has primarily emphasized treatment of existing gum disease through the use of systemic antibiotics and antimicrobial mouthwashes. While effective on a short-term basis, the eventual result is that our bodies develop a resistance to the antibiotics found in our mouth care products. The good news is that we have other options available to us that are just as effective in helping to prevent and treat gum disease that are 100% natural.
Essential oils extracted from plants have been used for centuries to treat a wide variety of medical ailments. There have been a surge of clinical research studies exhibiting the beneficial and powerful effects that essential oils can have on our health, and the field of dentistry has begun to shift its focus accordingly toward natural oral care alternatives. Research has shown that microorganisms, like those found in the mouth that contribute to gum disease, "do not appear to develop tolerance or resistance to the antibacterial effects of essential oils"1 and that their power as antimicrobial agents does not weaken over time.
Dental Herb Company offers all natural oral hygiene products that use precisely calculated proportions of the highest quality pure essential oils and botanicals to help maintain healthy teeth and gums. These unique product formulations, which took over two decades to perfect, were developed by a dentist with advanced education and training in therapeutic herbology and holistic health. Available through dental offices and online, this family of all natural oral care solutions comprises of Tooth & Gums Tonic®, Tooth & Gums Essentials Toothpaste®, PerioSpot Gel®, Under the Gums Irrigant® and Tooth & Gums Spritz®. The extraordinary effectiveness of Dental Herb Company products is due to the unique way in which they are formulated. The products work most effectively in the prevention and treatment of gum diseases when combined with daily oral hygiene maintenance including flossing, brushing, and rinsing along with regular dental exams and cleanings.
What causes gum disease to worsen?
Gum disease is a major cause of tooth loss in adults, but it is typically avoidable by simply practicing proper oral hygiene and getting regular professional dental care. Gum disease is the result of a bacterial infection caused by plaque buildup that irritates and destroys the gum tissue and damages the bones that support the teeth. As plaque continues to build up, it forms a hard substance called tartar, which further exacerbates gum inflammation and deterioration. There are many other factors which can contribute to the severity of gum disease, such as diabetes, smoking, poor diet, certain medications, poor oral hygiene and even pregnancy.2
There are several stages of gum disease, and in order to prevent each one from worsening it is imperative to treat it accordingly and in a timely manner. The first stage of gum disease is called gingivitis, and the symptoms are mild and include red, puffy and bleeding gums during brushing or flossing. At this stage the bone that holds the teeth is still healthy, and a professional cleaning will reverse tissue damage. The next stage of gum disease is called periodontitis, when the gums begin to detach from the teeth, pockets form, and damage to the underlying bone begins to occur. Once pockets have formed, plaque begins to accumulate there, making it very difficult to control further tooth and gum decay. In its most advanced stage, gum disease can completely destroy the underlying bone resulting in tooth loss.
Prevention is the best treatment for gum disease, and neglecting to practice proper dental care, including regular dental exams, carries very serious, and very real, consequences.
Is reversing gum disease possible through the use of herbal products?
Regardless of the stage of gum disease one is experiencing, the most important factor when it comes to keeping it in check is to regularly visit a dentist who can remove plaque and tartar buildup, help to repair existing damage and reduce the risk of future damage. No dental care product can replace the necessity for regular professional cleanings, but there are major advantages to cleaning your teeth and gums with natural herbal alternatives in between visits.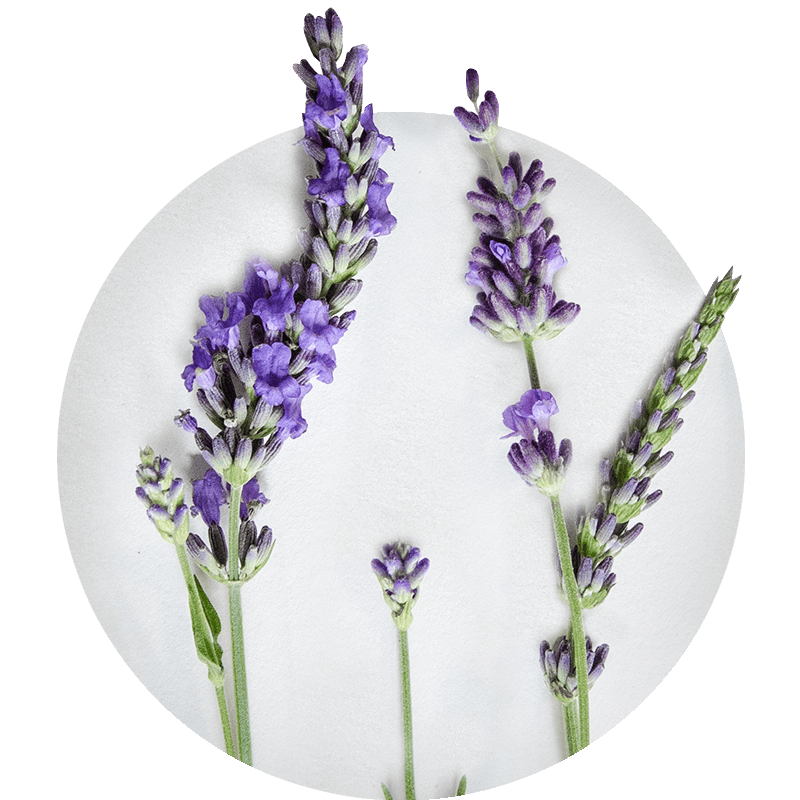 Truly Natural® Ingredients
Lavender
A soothing essential oil that helps heal damaged tissue.
The anti-inflammatory properties of certain botanical oils are ideal for soothing painful and irritated gum tissues, and their superior antimicrobial qualities make them incredibly effective in treating, rather than just masking, bad breath. Dental Herb Company offers a complete system that assists in the treatment of gum disease by using pure essential oils that have powerful antimicrobial properties, such as red thyme, cinnamon bark, lavender, peppermint, eucalyptus, echinacea, gotu kola and green tea. Dental Herb Company products, available through dentists nationwide and directly online, can help to reduce, eliminate and prevent the buildup of bacteria that causes gum disease. Now that is truly something to smile about!
---
References:
Meeker HG, Linke HAB. The antibacterial action of eugenol, thyme oil, and other related essential oils used in dentistry. Compend. 1998;9(1):32-40
"Gum Disease: A Guide to Periodontal Disease." California Dental Association, n.d. Web. http://www.cda.org/popup/gum_disease.